Political Fatties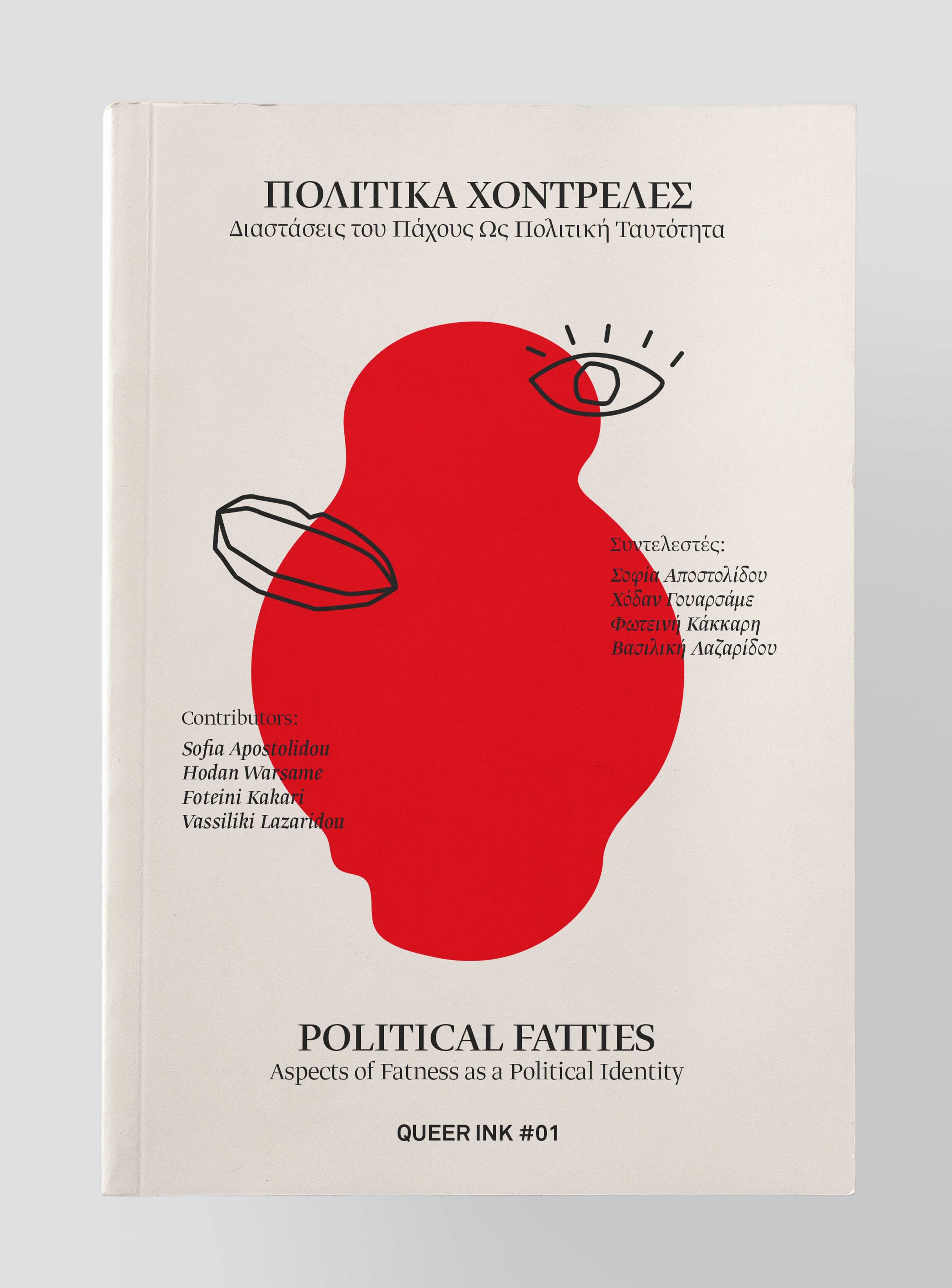 | Political Fatties: Aspects of Fatness as a Political Identity |
Political Fatties
is an assembly of four fatties, four fat female presenting persons who talk to each other for fatness as an experience and as a political identity, both in Greece and Netherlands.

The
Fatties
met and introduced to each other in early 2016 during a skype meeting where they ate cupcakes and decided to organize the first-time-ever-in-Greece event concerning fatphobia and fat politics. They rolled up their sleeves, travelled to Athens and curated a carte blanche hosted by Outview Film Festival, including a program of short films talking about fatness and also a panel talk and Q&A with the following description:
It is time to address the elephant in the room: Fatness is NEITHER funny NOR a sign of failure, and it is definitely NOT disgusting. Fatphobia is what is disgusting, and everyone's apparent to negatively comment on fat bodies.  This panel is a conversation between four feminine-presenting fat people about the politics of fatness in Greece and the Netherlands. Through sharing personal experiences we will explore the political, social and emotional consequences of being fat in a fat phobic world. We will discuss questions like:
How does fatness impact sexuality and how does it intersect with sexism, ableism and racism?
What does fat phobia in the medical establishment look like and why is everyone so concerned with our health?
Why do perfect strangers feel they have the right to tell us that we would be

really

beautiful if we would just lose 5 kilos?

What if fatties stopped  apologising for their existence and linked arms in a fatty chain, promising to DEVOUR fatphobes alive?
This cute book  it is a bilingual publication from Queer Ink, which includes the
fatty talks
, as performed on April of 2016.
Bonapp
é
tit!
Political Fatties
Contributors: Sofia Apostolidou, Hodan Warsame, Foteini Kakari, Vassiliki Lazaridou
---