Diana Manesi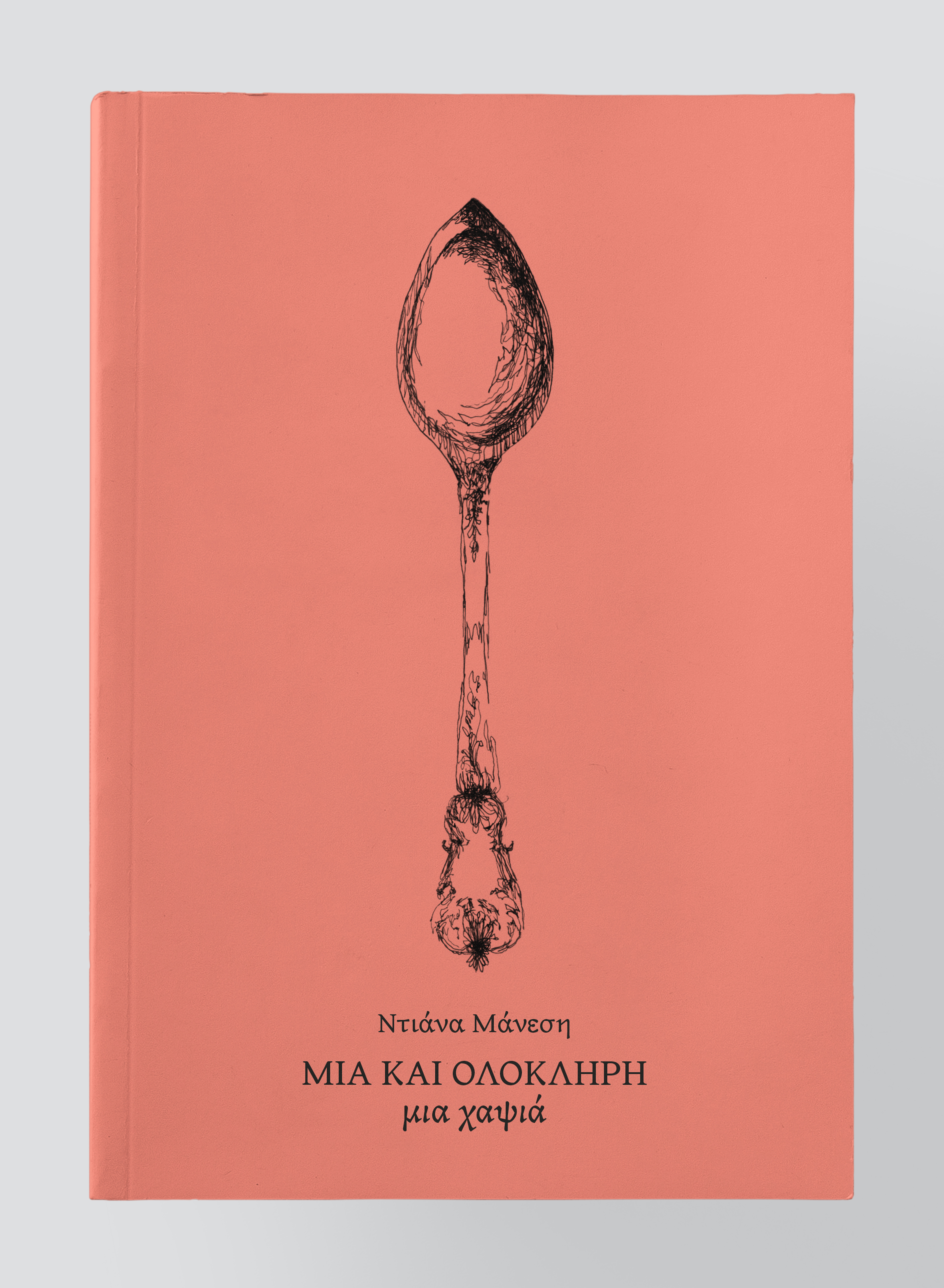 | MIA KE OLOKLIRI, mia chapsia | A Poetry Collection by Diana Manesi
The book "One and whole: one bite" by Diana Manesi explores language and its borders and embodied writing through playful experimentations with poetic form. Her poetic language spells and misspells gaps, draws from the body, and attempts to write from a "female" position within a "male" Symbolic. The rhythm of her writing moulds and remoulds the form in order to "sing" the abyss and occupy the position "Not-Me." In this journey, one comes across lesbian desires, hysterical denouncements, creative ambivalences, and identifications with turtles. Germain Dulac, Rosalind Franklin, Yoko Ono, and the Salem witches- Sarah Osborn, Rebecca Ners, Suzanna Martin among other- appear as uninvited ghosts that know more about the one who writes than she knows about herself and ask imperatively to occupy the place they were not given.
Contents
Denouncements
Daddy is spraying
Turn into a turtle, please, please turtle, swallow everything, please turtle, turn three-dimensional to be a case-study
This section is ambivalent
I want a place to pretend I am me. It's not enough for closure.
Edit Alert!
Diana Manesi lives between Athens and London. She has taught anthropology and feminism and worked on gender violence and the rights of all women. "One and whole: one bite" is her first poetry book in Greek. She has also published poems and prose in English at online poetry magazines: "a glimpse of hybrid narrative."