At this meeting, Queer Ink focused on translation.
We invited Niki Stauridi, Ourania Tsiakalou and Alex Dimitriou, who have worked on transtlations of queer and lgbt cultural texts. As each one of them has focused on a different subject, together they covered the fields of literature, theory and film. These fields complete parts of the lgbtq experience and its expression.
On this round table, we discussed on translation issues, questioned on politics, processes and experiences on translating words, dreams and stories of a culture which constantly produces new words and concepts in order to shape desires and itself. This way, queer culture teaches us that when you can't fit in words, you create new ones so as to fit. What kind of work is translation therefore?
Queer Ink Lab is a meeting space for creators who use word and writing in intersectional and innovative context. In these meetings we hope to discuss the relation between technology and writings, politics and poetry, visual arts and text, as well as to explore writing as a medium at present and future.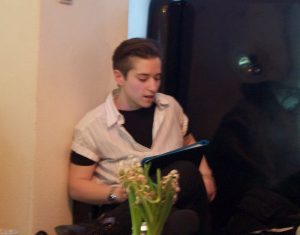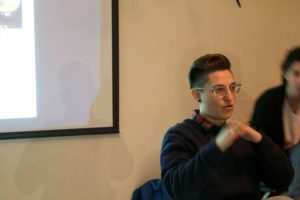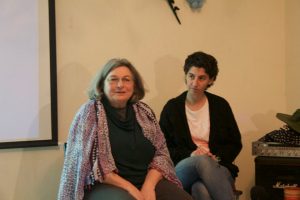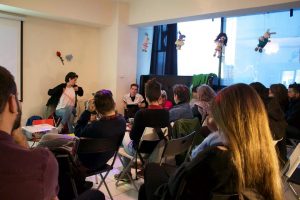 03/03/2017
AMOQA